Welcome to ICETM 2023
Hosted by

It is our great pleasure to welcome you all to the 6th International Conference on Educational Technology Management (ICETM 2023), which will be held in Guangzhou, China during November 3-5, 2023, hosted by South China Normal University.

Over the past several years, the field of Educational Technology Management has undergone a significant transformation. The advancements in digital technologies have led to new educational paradigms, and the need for efficient management and effective implementation of these technologies has never been more pressing. This conference provides an opportunity to explore these changes and share experiences and knowledge to improve educational technology management practices.

ICETM 2023 promises to be an exciting event with a range of informative and thought-provoking presentations, interactive forums, and engaging keynote speakers. This year's conference will include six tracks, covering topics such as instructional design, learning analytics, educational software development, and educational technology implementation. Through this conference, we hope to provide an opportunity for international collaboration, cross-disciplinary dialogue, and sharing of best practices that can help shape the future of educational technology management.

We are honored to host this conference in Guangzhou, China, a vibrant and dynamic city. We are confident that this conference will provide a stimulating and rewarding experience for all participants.

We look forward to your active participation and wish you a pleasant and productive conference.

*South China Normal University posts conference information.


| | | |
| --- | --- | --- |
| Submission Deadline: Sept. 20, 2023 | Notification Deadline: Oct. 15, 2023 | Registration Deadline: Oct. 23, 2023 |
Conference Proceedings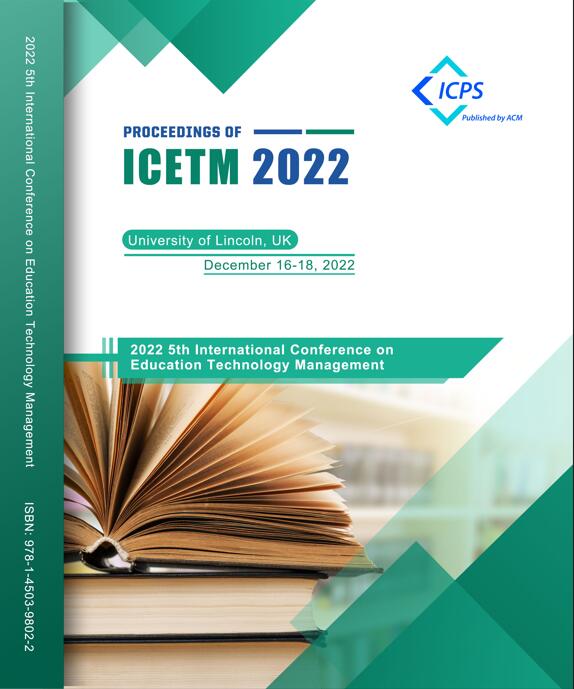 Submitted papers will be peer reviewed by conference committees, and accepted papers after proper registration and presentation will be published in the Conference Proceedings, which will be indexed by Ei Compendex, Scopus, etc.

投稿文章将经过严格的审稿过程,最终录用并完成注册和报告的文章将出版到会议论文集并被Ei Compendex和Scopus检索。

* ICETM 2022 Proceedings (ISBN: 978-1-4503-9801-5) | ACM Digital Library | Ei Compendex | Scopus
* ICETM 2021 Proceedings (ISBN: 978-1-4503-8580-0) | ACM Digital Library | Ei Compendex | Scopus
* ICETM 2020 Proceedings (ISBN: 978-1-4503-8875-7) | ACM Digital Library | Ei Compendex | Scopus
* ICETM 2019 Proceedings (ISBN: 978-1-4503-7629-7) | ACM Digital Library | Ei Compendex | Scopus
* ICETM 2018 Proceedings (ISBN: 978-1-4503-6630-4) | ACM Digital Library | Ei Compendex | Scopus
Journal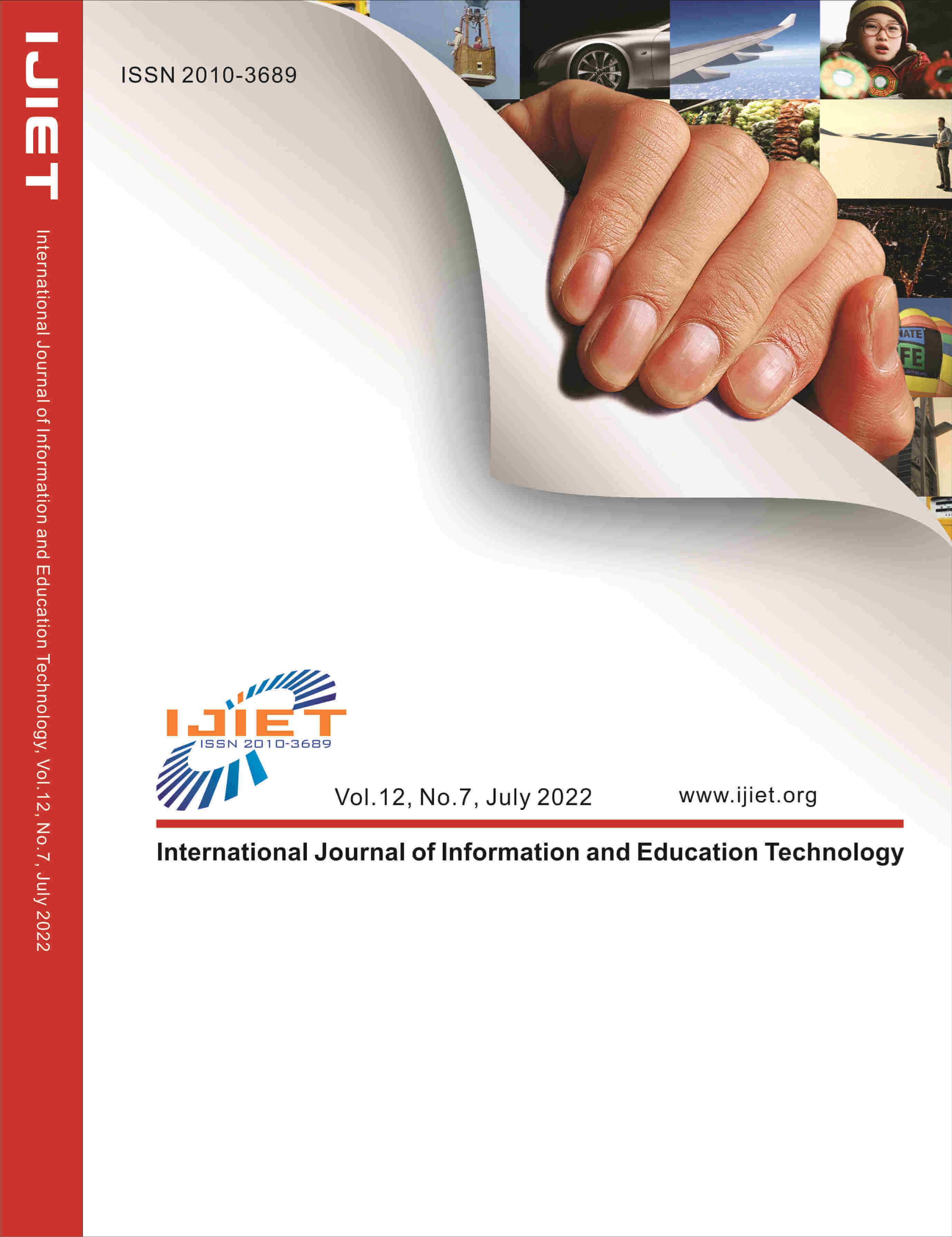 International Journal of Information and Education Technology
ISSN: 2010-3689 (Online)
Abbreviated Title: Int. J. Inf. Educ. Technol.
Frequency: Monthly
DOI: 10.18178/IJIET
Editor-in-Chief: Prof. Dr. Steve Thatcher
Abstracting/ Indexing: Scopus (CiteScore 2022: 2.0), INSPEC (IET), UGC-CARE List (India), CNKI, EBSCO, Google Scholar

Journal Recommendation
Selected conference papers will be invited to prepare extended version of conference paper to journal. Please make sure you have added at least 50% of a new contents.



Creativity, Innovation and Entrepreneurship: The Pedagogical Innovation for Future Talents
Frontiers in Psychology

Impact Factor: 4.232 | CiteScore: 4.0
Indexing: Social Science Citation Index (SSCI), Scopus, PubMed Central (PMC), Google Scholar, DOAJ, etc.
For more details: https://www.frontiersin.org/research-topics/53960/creativity-innovation-and-entrepreneurship-the-pedagogical-innovation-for-future-talents

Conference History
December 19-21, 2018
University of Barcelona, Spain
December 18-20, 2019
University of Barcelona, Spain
December 17-19, 2020
Full Virtual Conference (London, UK)
December 17-19, 2021
Full Virtual Conference (Tokyo, Japan)
December 16-18, 2022
Full Virtual Conference (Lincoln, UK)